Our Products
NEOSYS Job Costing & Billing System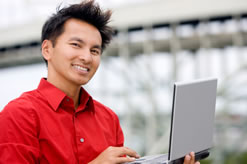 What every production manager wants
A job costing and billing system that has been designed with the user in mind is what every production manager wants. NEOSYS offers you a simple and organised way to manage multiple estimates, purchase orders, creative work flow, in minutes.
Whether you buy or sell media as part of your job, or are managing a multi-department agency, the NEOSYS Media Buying & Selling System will help you do your job better and faster.
No more production hassles
The NEOSYS Job Costing & Billing System speeds up the production turnaround time in below the line (BTL) agencies and production houses. No more paperwork piling up on your desk. No more job cards floating around the studio. Everything in its place, right on your desktop.
Work flow
NEOSYS provides a powerful Job Costing & Billing System that enables quick work flow. Job Briefs given by clients, flow to your Account Executives, who can create new jobs from the requests, with the click of the mouse. The system enables you to quit worrying about managing the requests, and to focus on getting the requested deliverables to your clients on time and on budget.
Job File – the heart of the Job Costing & Billing System
The job file enables users to:
Manage an unlimited number of jobs and job briefs
Search jobs with client, brand and period parameters
Create a creative brief for each job
Link all the costs and income for each job
Prepare purchase orders and estimates for the job
Store all the artworks and documents related to the job
Track the status of the job
Track all job notes
Designate the team members for the job
Link all time sheets to the job
Allow studio to allot time spent on jobs
Estimates to clients
Quickly quote clients as estimates to clients can be prepared and emailed/faxed directly to clients for approval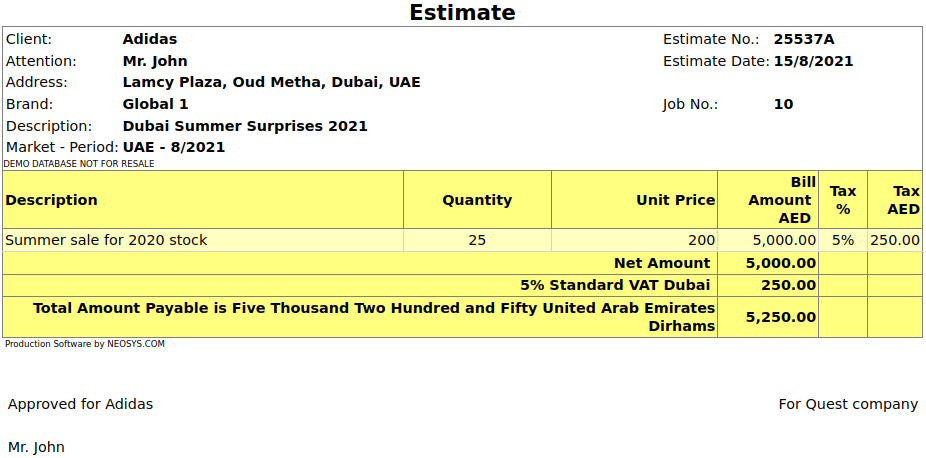 Purchase Orders
Purchase orders can be generated and emailed/faxed to the supplier.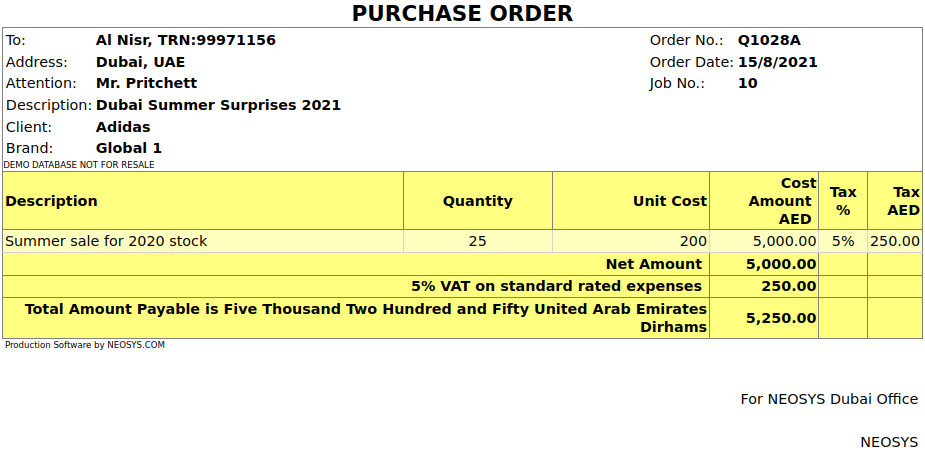 Complete integration with Microsoft Office
All NEOSYS documents can be opened with a single click in Word or Excel.
Managing time spent on jobs
Understanding how long you worked on a job is the key to the constant battle to maximize profits. But, typically, your actual time is disconnected from the estimating process, which leaves a lot to intuition and experience. One poorly estimated job can sink the profits of ten others.
NEOSYS provides a time tracking process that makes it easy for you to know how profitable the job was to your agency by knowing how many man hours were spent on the job. This way you have a better idea how to bill the client for future jobs.
The time sheet module enables agencies to:
Enter time worked on a job over a period of days
Automatic calculation of actual cost depending on employee hourly rate
Highlight work that is overestimated or underestimated

Ready to go set of billing analysis reports that you can customize
NEOSYS tracks results from each ad or job and gives comprehensive and powerful Billing Analysis for post-buy analytics to help you get the most from every spend.